Fast & Affordable Sprinkler Repair Services

Proudly Serving Deerfield Beach's Sprinkler Needs

Your average residential home irrigation system is similar to any complex piece of machinery. This system contains many different components and operates in a complex environment. Normal wear and tear can cause these components to malfunction where repair or maintenance is necessary.
Broken Pipes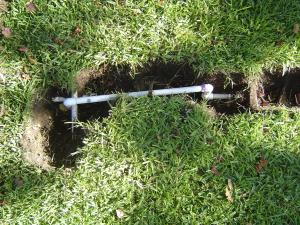 If you notice any drop in water pressure, such as drooping sprinkler flow, this could be an issue with leaking or broken pipes. Our Deerfield Beach techs know how to diagnose and address a broken pipe. We can replace a pipe in a matter of hours and have your sprinkler system back up to peak efficiency in no time.
Groundwater Issues
We take a good look at your drainage and groundwater profile. This often overlooked aspect of a customer's yard is a big factor in the health of their yard. We can treat groundwater, and restore proper drainage for the overall hardiness of your yard.
Broken Sprinkler Heads
Don't let a gushing broken sprinkler head get out of hand. Help put a stop to water waste by keeping your sprinkler heads operational. This will also help give your lawn consistent water coverage. Call us for any of your sprinkler head needs.
Low Water Pressure
Does something seem off? Even slight changes in water pressure can indicate larger problems that you might not be aware of. If you have a bad feeling, let us put you at ease. We'll check for any backflow issues or water main leaks so you can have absolute peace of mind.
If you think you need a repair, call the Deerfield Beach irrigation repair experts today!